Meet your surgeon
Mr Stuart Robertson
Consultant Oncoplastic Breast Surgeon
MBChB, MRCS, MD, National Oncoplastic Fellowship, FRCS
GMC number: 4698807
Clinical Interests:
Assessment and management of breast disease
Breast cancer surgery
Breast Reconstruction and Oncoplastic surgery
Aesthetic breast surgery including breast reduction or enlargement Surgery
Risk reducing surgery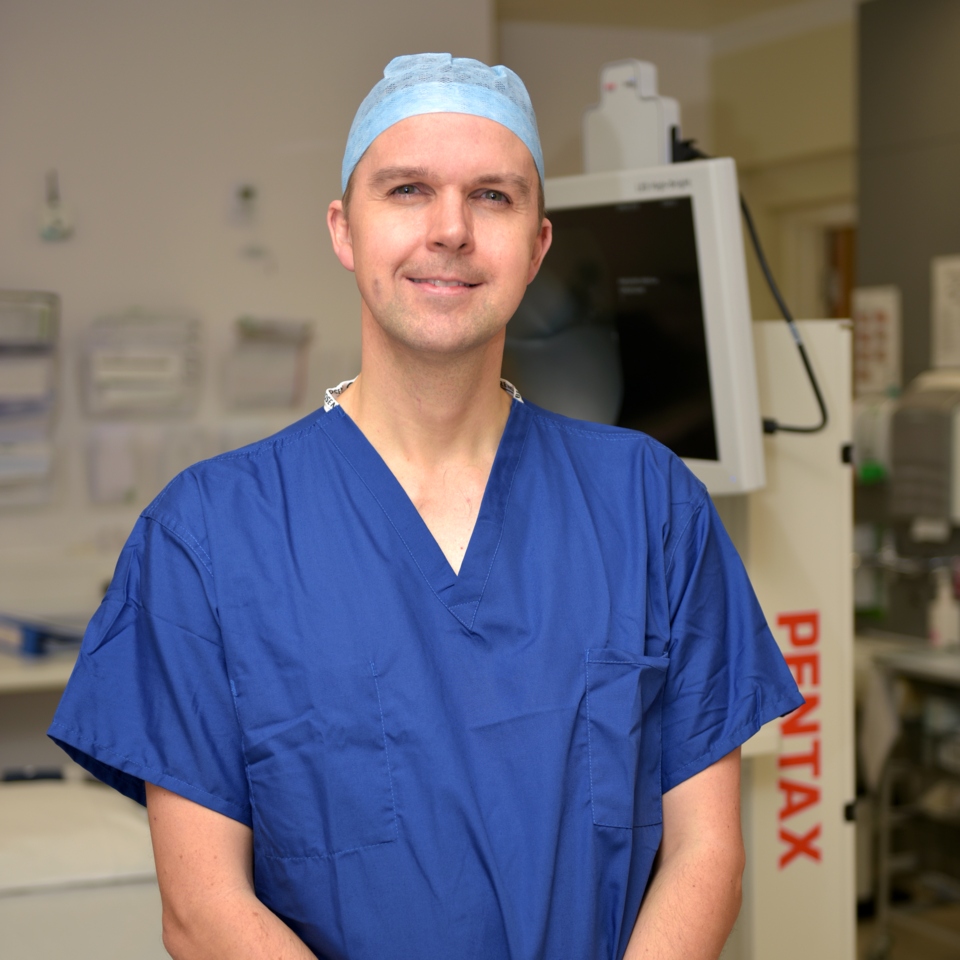 Mr Stuart Robertson is a Consultant Oncoplastic Breast Surgeon at University Hospital Coventry and Warwickshire. He is a specialist in all aspects of breast surgery, both oncological surgery (to remove breast disease) and plastic breast surgery (to rebuild the breast or improve breast appearance), and can combine these skills to offer the best outcomes. He was awarded a higher degree for his research into regenerative medicine at the University of Oxford and which won two international prizes. He was also awarded one of the few and very prestigious National Breast Oncoplastic Fellowships from the Royal College of Surgeons, gaining an additional year of highly specialist training in breast and plastic breast surgery techniques.
Mr Robertson can perform plastic or reconstructive breast surgery either at the same time as removing the tumour (immediate) or at a later date (delayed) to help reshape the breast / improve the breast cosmesis following breast cancer treatment. This could range from reconstructing the whole breast following a mastectomy, through to partial reconstruction to fill a gap or dent in the breast after lumpectomy, through to a breast lift, breast reduction or breast augmentation. However, he will never compromise on fully treating the cancer, which is always his first priority.
Book an appointment
Book your appointment with Stuart Robertson today.