Radiotherapy for Breast Cancer
At Warwickshire Breast Clinics we have access to advanced radiotherapy treatments for breast patients in partnership with GenesisCare.
We use the latest, evidence-based radiotherapy techniques. They all work in a similar way, using high-energy x-ray beams to destroy or damage the affected cells.
Advances in Radiotherapy for Breast Patients
All patients receiving radiotherapy will receive a comprehensive guide about the type of radiotherapy they will receive and the different technologies used to provide it. Radiotherapy is usually delivered in daily intervals called "fractions". This allows time between treatments for the cancer cells to be destroyed and the healthy cells to repair.
Surface Guided Radiotherapy (SGRT)
SGRT is a system which monitors and tracks your position whilst the radiotherapy is being delivered. With SGRT you will have a superior and easier treatment experience, including
Tattoo free treatments – without SGRT permanent tattoos are needed, which can be an unwelcome reminder of treatment
Increased safety measures – With SGRT constantly monitoring your position while radiotherapy is being delivered, it is able to trigger automatic switch off if you are not in the correct position, avoiding damaging radiotherapy being provided to healthy tissue
Reduced time daily to set up and deliver your treatment
Partial Breast Radiotherapy (PBI)
PBI has significantly fewer side effects and offers better cosmetic outcomes, without compromising long-term clinical outcomes. It is suitable for low-risk patients who would benefit from reduced volume breast radiotherapy.
Deep Inspiration Breath Hold (DIBH)
DIBH is a simple technique which helps us target your radiotherapy to treatment site while minimising damage to vital organs, such as your lung or heart.
Image-Guided Radiotherapy (IGRT)
IGRT delivers daily imaging so that we can accurately target the tumour site, even if the tumour or treatment site has changed in size or moved.
Simultaneous Integrated Boost (SIB)
SIB is an intensity modulated radiotherapy (IMRT) technique that allows for the simultaneous planning and treatment of different targets and doses. It's been show to improve targeting and reduce treatment time from four weeks to three.
Volumetric Modulated Arc Therapy (VMAT)
VMAT works by delivering a continuous beam of radiation in an arc. The beam is shaped tightly around the tumour, adjusting the radiation dose as it moves. This also helps with ensuring radiation doses are targeted only where they are needed and avoids damaging surrounding healthy tissue.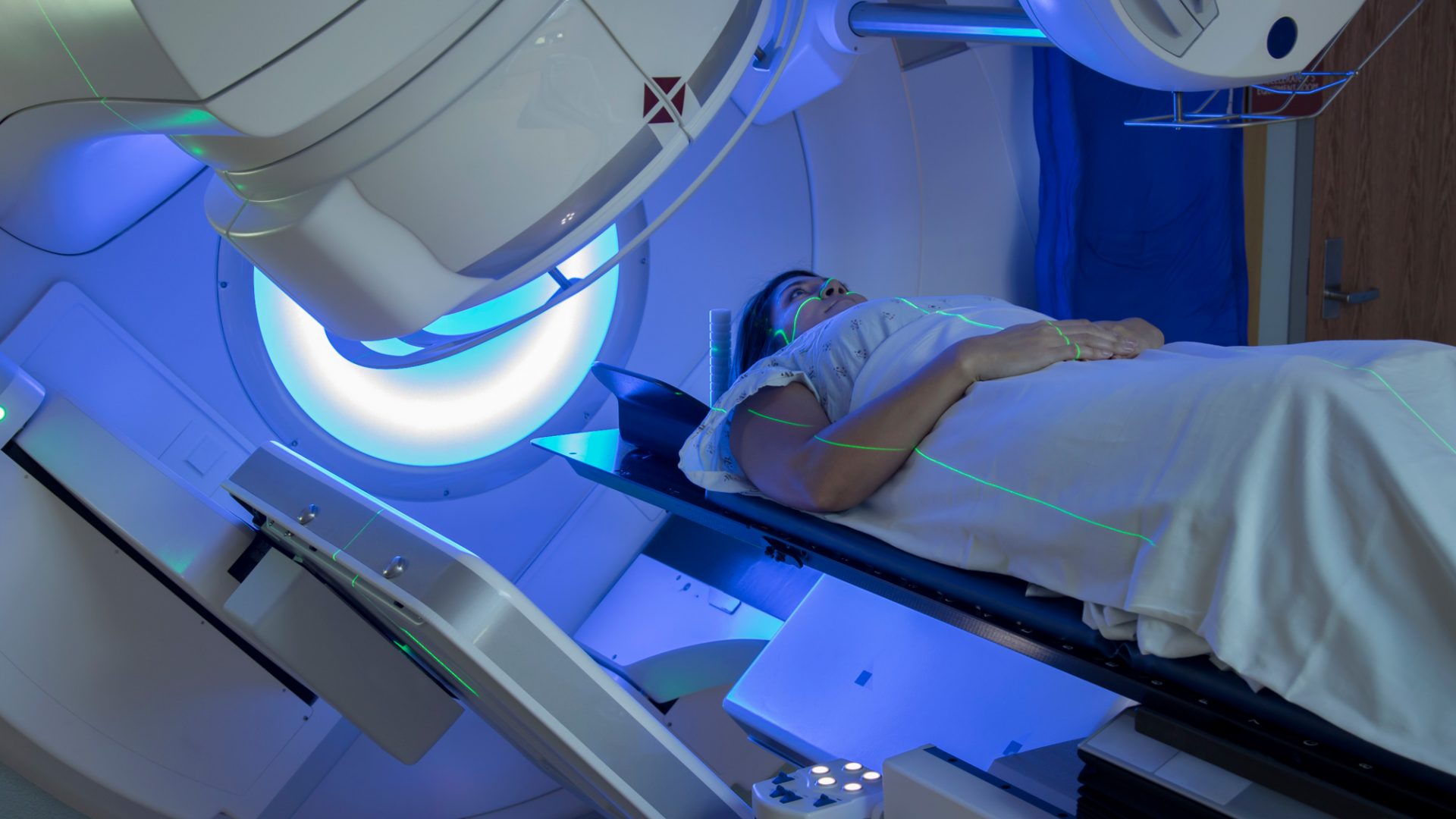 Book a consultation
If you want a consultation with Penny to discuss a breast cancer diagnosis, contact us today.